CHAPTER I.
第一章
Manners andCustoms of Westphalia at the Commencement of the Present Century.
本世纪初威斯特伐利亚的风俗习惯。
The baptismalregister, St. James, Coesfeld, contains the following record: — " OnSeptember 8, 1774, was baptized Anne Catherine, daughter of Bernard Emmerichand Anne Hillers his wife, God-parents, Henry Hiining and Anne CatherineHeynick, nee Mertins."
科斯菲尔德的圣雅各伯教会施洗记录如下:"1774年9月8日,伯纳德·艾曼丽和亚纳·希勒的女儿亚纳•加大利纳受洗,亨利•希宁和亚纳•加大利纳•海尼克•默廷斯做她的代父和代母。
The day oflittle Anne Catherine's baptism was also that of her birth. She was the fifthof nine children, six sons and three daughters.
小亚纳•加大利纳受洗的那一天,也是她出生的日子。她是九个孩子中的第五个,分别有六个儿子和三个女儿。
Gerard, theyoungest brother, never married. He was still living in September, 1859, whenthe author visited the little hamlet of Flamske, near Coesfeld, the birthplaceof the subject of this biography.
杰勒德是最小的弟弟,从未结过婚。1859年9月,当作者访问靠近科斯菲尔德的弗兰姆斯克的小村庄时,他还住在这里,这是本传记主人公的出生地。
Gerard hadlittle to say of his sister, excepting that she was of a remarkably sweetdisposition, that she had been a life long sufferer, and that he had often goneto see her at Diilmen after she became a religious.
杰勒德对他姐姐没什么好说的,只是她性情非常好,她一生都在受苦,在她成为一名修女后,他经常到迪尔曼去看望她。
"She wasso kind and affectionate to us," he added, "that it was a greatpleasure to her family to visit her."
"她对我们非常体贴和亲热,"他补充说,"家人很高兴能来看望她。"
The venerablepastor of the church of St. James, Rev. F. Hilswitte, was also alive andremembered having seen Anne Catherine for the last time in 1812. He- testifiedto her reputation for piety, but the particulars of her life were unknown tohim.
圣雅各伯堂尊贵的希尔斯威特神父也还活着,记得在1812年最后一次见到亚纳•加大利纳。他证实了她虔诚的名声,但他不知道她的生活细节。
"Theperiod in which she lived," he remarked, " was not capable of eitherunderstanding or appreciating such a case as hers, and few, even among theclergy, interested themselves in her;consequently, she was more quicklyforgotten in her native place than elsewhere. In distant cities she was betterknown through Bishop Wittmann and Clement Brentano. The latter, after hisvisits to Dulmen, excited public interest in her by the account of the marvelshe had seen."
他说:"她所处的时代既不能理解,也不能欣赏她的这种经历。因此,即使在神父中,也很少有人对她感兴趣。因此,她在本国比在其他地方更容易被人遗忘。在遥远的城市,她通过主教维特曼和克莱孟•布伦塔诺,更为人所知。后者到迪尔曼去了以后,便把他们所看到的种种奇迹讲给人听,引起了大家对她的兴趣。"
Long beforeher death, Sister Emmerich had uttered the following words : " What thePilgrim gleans, he will bear away, far, far away, for there is no dispositionto make use of it here; but it will bring forth fruit in other lands, whenceits effects will return and be felt even here."
早在她去世之前,艾曼丽修女就说过这样一句话:"朝圣者收集的资料,会远走高飞,因为这里没有人愿意运用它,但它会在其他地方结出果实,在那里它的影响会回来,甚至在这里也能感受到。"(注:这里的朝圣者指克莱孟•布伦塔诺)
The humbleabode in which she was born was yet standing, in 1859, in the same condition inwhich Clement Brentano had found it forty years before. It was a little oldfarm-house, or rather a barn in which man and beast dwelt peaceably together.
她出生的陋舍在1859年仍然伫立着,和四十年前克莱孟•布伦塔诺发现它时的情况一样。这是一个小小的旧农舍,或者更确切地说,是一个人与禽畜和平共处的谷仓。
The worm-eatendoor opened into a small room whose only floor was the well-trodden ground ;this was the common room of the family.
被虫蛀过的门打开了,进入一个小房间,只有在这个房间,才有唯一的一块踩旧的地板,这是这家人的公共房间。
To the leftwere spaces cut off from the main room by rough board partitions, and strewnwith the hay and grain scattered by the cattle ; these were the sleepingapartments.
左边是由粗糙的木板隔断与主屋隔开的空地,上面撒满了喂牛群的干草和谷物;这里是睡觉的套间。
The chimney-place,rude and primitive, consisted of a stone slab or iron plate cemented into theground ; on it glowed the fire, and above it hung the kettle from an iron bar.
壁炉是粗糙而原始的,由一块嵌在地上的石板或铁板组成;火在炉子上熊熊燃烧,炉子上方的铁条上挂着水壶。
The smoke,after depositing its soot upon the rough beams and dingy chairs and table, thehandiwork of preceding generations, escaped as best it could by any chink inthe roof or walls.
煤烟从屋顶和墙壁上的缝隙里冒出,在粗糙的横梁上,肮脏的桌椅上,都积满了烟灰,这是前几代人的手工制品。
The rest ofthe dwelling was given up to the cows, which were separated from their ownersonly by a few stakes driven into the ground.
房子的其余部分都给了奶牛,它们和主人之间只隔着几根插在地上的木桩。
At a laterperiod a small addition of two bedrooms was annexed to the principal building.In front of this humble abode stood some aged oaks, beneath whose shade thewonderful little girl of whom we write often sported with her villagecompanions.
在后来的时期,主建筑附加了两间卧室。在这陋舍的前面,有几棵老橡树;我们所描写的这位可爱的小姑娘,经常和她乡村的伙伴们,在树荫下一起玩耍。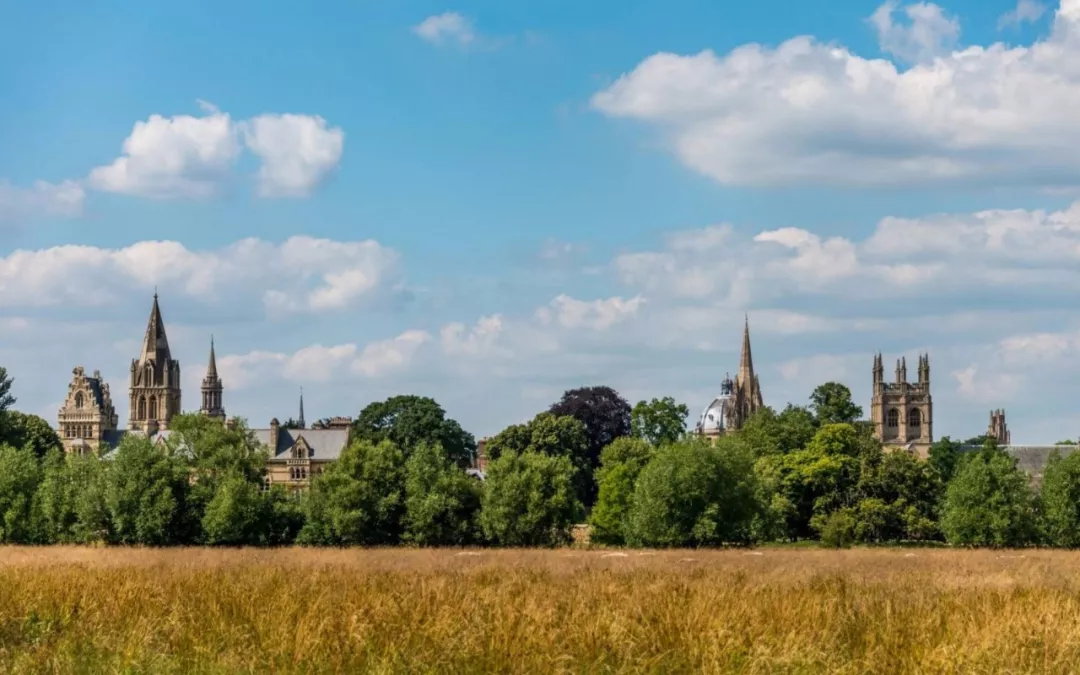 ClementBrentano paid a visit to Sister Emmerich's birthplace during her lifetime. Andthe following are his impressions of the customs of that period in the countryof Munster :
克莱孟·布伦塔诺在她有生之年,参观了艾曼丽修女的出生地。以下是他对当时蒙斯特地区风俗的印象:
I went threeleagues from Diilmen to the hamlet of Flamske,to visit Anne Catherine's earlyhome, then occupied by her eldest brother Bernard and his family. Diilmenbelongs to the parish of St. James, Coesfeld, a city about half a leaguedistant.
我从迪尔曼走了九英哩的路,来到弗拉姆斯克的小村庄,拜访了亚纳•加大利纳的家,当时家里住着她的长兄伯纳德和他的家人。迪尔曼属于圣雅各伯教区,一个距离科斯菲尔德约1.5英哩的小城。
I longed tosee the place of her birth, the cradle of her infancy. I found it an old barn,with mud walls and a moss-covered thatched roof.
我渴望看到她的出生地,她婴儿期的摇篮。我发现它是一个旧谷仓,有泥墙和青苔覆盖的茅草屋顶。
The ricketydoor stood invitingly open, and I entered to find myself in a cloud of smoke throughwhich I could scarcely distinguish a step ahead. A look of surprise fromBernard Emmerich and his wife greeted my unceremonious entrance.
快要散架的门开着,我走进去,发现我自己陷入了烟雾中,我几乎无法分辨出前方的每一步。伯纳德•艾曼丽和他的妻子对我唐突的进入,表示惊讶。
But when Iintroduced myself as the bearer of messages and compliments from their sister,they received me most cordially, and the little ones, shy at first, cameforward on a sign from their father and kissed their tiny hands in welcome.
但是,当我介绍我自己,并把他们妹妹的信息和问候转达给他们时,他们非常亲切地接受了这问候,小孩子们一开始很害羞,照着父亲的手势走上前来,亲吻他们的小手作飞吻状,表示欢迎。
I saw no otherroom than the one I had entered, a corner of which was partly partitioned off.In it stood a rude loom belonging to one of the brothers. Several old chestsblackened by smoke displayed when opened the novel sight of straw bedsfurnished with feather pillows.
我进去之后,没有看见别的房间,屋子的一角已经被隔开了一部分。在里面有一个粗糙的织布机,属于兄弟中的一个。当打开那新奇的、铺着羽毛枕头的稻草床时,几只被烟熏黑了的旧箱子露出来。
Opposite thisroom was the still more novel spectacle of the cows behind their stacks.
在这个房间的对面,是一幅更新奇的景象,奶牛在它们的牛棚后面。
"Thefurniture was scanty enough. Cooking utensils garnished the walls and from therafters hung straw, hay, and tow black with soot.
家具很简陋。厨房用具装饰着墙壁,椽子上挂着稻草、干草,和被煤烟熏黑的绳子。
Here in thisdingy atmosphere, in this disorder and poverty, was born and reared thatfavored child, so pure, so enlightened, so surpassingly rich in intellectualgifts ; here was her baptismal innocence preserved untarnished. It recalled tomy mind our Saviour's crib at Bethlehem.
在这种阴暗污浊的环境中,在这种混乱和贫穷中,诞生养育了这个受圣宠的孩子,她是那么纯洁,那么有教养,智力上的天赋又是那么超群地丰富;这里就是她纯洁无染的洗礼之处。这使我想起我们救主在伯利恒的婴儿床。
From a woodenblock before the door, which served as a table, I ate a slice of brown breadand drank a mug of milk whilst conversing with Bernard Emmerich, whose genuinepiety shone forth in his words, his favorite expression being, ' With God'shelp !'
我从门前的一块当桌上来用的木板上,吃了一片粗面粉面包,喝了一杯牛奶,一边和伯纳德•艾曼丽谈话,他的话里流露出真实的虔诚,他最喜欢的语句是:"在天主的帮助下!"
"An olddiscolored picture of Our Lady hung over the spot in which Anne Catherine usedto take her rest.
我们圣母的一张褪色的旧圣像,挂在安纳•加大利纳休息的地方。
With theowner's leave I replaced it by another, and took it with me along with someacorns from the old oaks before the door as a memento of my visit.
在主人的许可下,我把它换了一个新的,并把它和门前老橡树上的橡子一起带走,作为我这次拜访的纪念品。
On biddingfarewell to these good people, they told me that I was the first who had evertaken so much interest in their sister's birthplace.
在告别这些好人的时候,他们告诉我,我是第一个对他们妹妹的出生地如此感兴趣的人。
Thence I wenthalf a league further to Coesfeld, to visit the church in which she hadreceived the marks of the Crown of Thorns.
从那里,我又走了一点五英哩路,来到科斯菲尔德,去参观那座教堂,在这里,她领受了荆棘冠冕的记号。
It was here,in the parish church of St. James, that she had received holy Baptism,September 8, 1774, which day, the Feast of Mary's Nativity, was also that ofher birth . My visit to this beautiful old church filled me with the sweetestimpressions.
1774年9月8日,也就是记念圣母玛利亚诞生的节期,她在圣雅各伯教区天主堂接受了圣洗礼。对这座美丽的老教堂的访问,给我留下了最甜蜜的印象。
From it I wentto see the old pastor, Father Hartbaum, whom I found still quite vigorous,despite his years.
我从那里去见老司铎哈特鲍姆神父,尽管他年事已高,但我发现他仍然精力充沛。
He did notseem fully to appreciate his former parishioner, and he expressed surprise atthe interest manifested in her.
他似乎并不完全欣赏他以前的这位本堂教友,他对她所表现出的趣向感到惊讶。
He struck meas one of those who would willingly see things remain always the same, who carenot to deviate from their daily routine, whose horizon extends not beyond therange of their own intellectual vision.
他给我的印象是,他是那种愿意看到事物永远不变的人,那种不愿脱离日常生活的人,那种视野不会超出自己智力视野范围的人。
I next visitedSt. Lambert's, the principal church, wherein is preserved the miraculouscrucifix, known as the 'Crucifix of Coesfeld,' before which when a child SisterEmmerich used to spend long hours in fervent prayer, receiving in returnabundant graces.
接下来,我参观了圣兰伯特教堂(St. Lambert's),这里保存着一个神奇的十字架,被称为"科斯费尔德的十字架"。当艾曼丽修女小时候,常常在这十字架前,长时间地虔诚祈祷,得到丰富的恩宠。
It is forkedlike that which, at a later period, was imprinted upon her own breast.
它是叉状的,在以后的时期,它被印在她自己的胸前上。
Tradition saysit was brought from Palestine in the eighth century.
传统说它是在8世纪从巴勒斯坦带来的。
Here it wasthat Sister Emmerich received the Sacrament of Confirmation.
在这里艾曼丽修女领受了坚振圣事。
I afterwardwent to the Jesuit church in which, at the age of twenty-four, probably in1798, the Crown of Thorns was laid upon her brow by her Heavenly Spouse, as sheprayed toward mid-day before a crucifix in the organ-loft.
后来我去了耶稣会天主堂,大概是在1798年,她24岁的时候,某个正午时分,她在阁楼上的一个十字架前祈祷,她的天堂净配把荆棘王冠戴在了她的头上。
It saddened meto think that this beautiful church had partly fallen into Protestant handssince the Count von Salm's residence here.
想到这座美丽的教堂,自冯·萨尔姆伯爵在这里定居以来,部分落入新教徒之手,我感到很难过。
(评注:比落入其他宗教之手好多了)
The so-calledcommunion-table stood in front of that altar from whose tabernacle had issuedthe apparition of the Saviour to Anne Catherine ; the feast of the Reformation,that triumph of apostasy, is here annually announced from the pulpit ; and thegrand old organ, near which she prayed at the time of the miraculous favor, hasbeen replaced by one of more recent make.
所谓的圣坛前摆着一张圣体桌,圣坛的神龛里曾向亚纳•加大利纳显现过救主的形象;每年在这里的讲坛上,都要宣布宗教改革的节日,这是分裂者的胜利;那个古老的大风琴,在天主赐给她奇迹般的圣宠的时候,她就在它旁边祈祷,现在已经被一件新近制作的东西取代了。
At present,the church is used by both Catholics and Protestants, and I was told that theCountess von Salm, as if she were sole mistress, had tried to deprive theformer of their right to worship in it. She also arrogated to herself theprivilege of quartering her people on the Capuchins whose monastery is not faroff, and she loudly complained of the annoyance caused her by the sound of themorning bells calling the faithful to Holy Mass.
目前,天主教徒和新教徒都使用这座教堂,有人告诉我,冯•萨尔姆伯爵夫人好像是唯一的女主人,企图剥夺天主教徒在天主堂里做礼拜的权利。她还自诩有特权把自己的人安置在不远的圣方济修道院里。她大声抱怨说,清晨的钟声把忠实的信徒召唤来望弥撒,使她很不高兴。
Thischurch, capable of seating two thousand, is one of the most devotional I haveever seen.
这座能容纳2000人的教堂,是我所见过的最有虔诚气氛的地方之一。
The wholeinterior is in perfect harmony, the carving of the altar, the communion rail,and the furniture most elegant and elaborate.
整个室内浑然一体,圣坛的雕刻,圣体的围栏,以及设备都是最优美精致的。
Some mightwish it a little more lofty, but that is its only defect. The beautiful floorlooks as if covered with a rich carpet.
有些人可能希望它能高一点,但这是它唯一的缺点。这漂亮的地板看上去,好像铺了一层厚厚的地毯。
As soon asit shall have passed entirely into the hands of the Protestants, they willdestroy its richly carved altars as too suggestive, perhaps, of the honor oncepaid the God of the Eucharist.
一旦教堂完全落入新教徒之手,他们就会摧毁教堂雕刻精美的祭坛,因为这些祭坛供奉过圣体,过于提示天主圣体的荣耀。
"Coesfeldwas little Anne Catherine's Jerusalem. Here she daily visited her God in theBlessed Sacrament.
科斯菲尔德是小亚纳•加大利纳笔下的耶路撒冷。在这里,她每天在圣体圣事中拜访她的天主。
Thither shelovingly turned whilst working in the fields, tending her flocks, or praying bynight in the open air; and from Coesfeld it was that the bells of the littleconvent of the Annonciades struck upon her ear, awakening in her soul a longingdesire for the cloistered life.
当她在田野里劳作,放羊,或者夜里在露天祈祷的时候,她听到了小小的安农女修道院的钟声,她满怀热爱地转过身来;正是从科斯菲尔德那里,在她的灵魂中唤起了对隐修生活的渴望。
This sameconvent now stands dismantled and deserted. "
这同一座修院现在已被拆除,荒废了。"
For severalyears, Sister Emmerich lived at Coesfeld with a pious mantua-maker, and forthree more in a choirmaster's family with a view of learning to play on theorgan, hoping by this means to facilitate her entrance into some convent ;finally, it was from Coesfeld that she went to accomplish her pious design.
艾曼丽修女在科斯菲尔德住了好几年,和一位虔诚的曼图亚手艺人住在一起,后来又在一个唱诗班指挥的家里住了三年,打算学弹管风琴,希望用这种方法方便她进修道院。最后,正是从科斯菲尔德,她实现了她的敬虔追求。(评注:曼图亚是妇女在第十七世纪末和第十八世纪所穿的一种服装。原本是一件宽大的长袍,后来演变为外套礼服或者是长袍状的外穿礼服,有一个束胸片和协调的衬裙。)
It is notsurprising, therefore, that she took a lively interest in the little city, andthat she was deeply afflicted at the decay of Catholic piety, even among itsclergy, owing to Protestant influence and the diffusion of the so-calledenlightenment of the age.
因此,她对这座小城市产生了浓厚的兴趣就不足为奇了,同时,她为天主教虔诚信仰的衰落而深感痛苦,甚至在神职人员中也是如此,原因是新教徒的影响和所谓的"时代启蒙运动"的传播。
Piety andmorality still prevail, however, throughout the country of Munster, preservedamong the youth less by the education they receive than by the frequent use ofthe Sacraments.
然而,虔诚和道德仍然在明斯特乡村盛行,使其保存在年轻人中间的不是他们所受的教育,而是他们经常领受圣事。
The HolyScriptures are not, indeed, found in every family, nor are quotations from themcommon, but the practice of their sacred lessons is plainly visible.
圣经并不是每个家庭都能找到,也不是每个家庭都能引用《圣经》,但是对《圣经》的实践是明显易见的。
Instructionfor the people adapted to the wants of the age, began with the presentgeneration, the teachers both male and female having been formed in the schoolof Dean Overberg , who is everywhere honored as a saint and the common fatherof all.
为指引人们适应这个时代的需要,从这一代开始在奥弗伯院长的学校里,就有了男、女老师,他在所有地方都被尊为如同圣人和众人的父亲一样。
His praisesare heard on all sides and his zeal and simplicity shed a blessing over all hisundertakings ; yet none dare affirm that his efforts have rendered them morepious and faithful than their forefathers.
四面八方都可以听到了对他的赞扬,他的热情和纯朴为他的一切事业带来了祝福;不过,没有人敢肯定他的努力使他们比他们的祖先更加虔诚和忠诚。
ThoughSister Emmerich entertained the greatest veneration for him, yet she oftendeclared her opinion, corroborated by her visions, that the poor old villageschoolmasters, sometimes obliged to follow also the trade of tailoring to gaina sufficient support, received more abundant helps from God as piousinstructors of youth than their modern co-laborers puffed up by successfulexaminations.
虽然艾曼丽修女愉快地给他最大的尊重,但是仍然经常表达她的观点,以她的神示异象为佐证,这位可怜的乡村学校老校长不得不倾听。这种互相投合,带来充分的支持,从天主那里得到更丰富的帮助。作为年轻人的属灵导师和榜样,比那些现代的在考试中取得好成绩就自高自大的人强多了。
Every workbears its own fruit. When the teacher takes complacency in his labors, when hefinds therein a certain personal gratification, he consumes, so to say, thebest part of the blessing accorded him for his task.
"种瓜得瓜,种豆得豆"。当教师从他的工作中得到满足,在其中找到某种个人的满足感时,他陶醉其中,可以说,这是他工作中所得的最大祝福。
This is thecase nowadays when teachers say : ' We teach well ; ' pupils, 'We learn well ;'and parents glory in their children's talent and education, whilst in all isengendered a seeking for empty show.
如今就是这种情况,当老师们说:"我们教得好";学生们说:"我们学得很好";父母以孩子的才能和受的教育为荣时,这一切都导致了他们追求虚浮的炫耀。
Our peopledo, indeed, read and write much better than their forefathers ; but with theirimprovement the devil daily sows bad seed in the way which springs up to chokepiety and virtue.
我们的人民的确比他们的先辈们读和写得好得多;但随着他们的进步,魔鬼每天都在播种坏的种子,这种种子会发芽,扼杀虔诚和美德。
I feelconvinced that the real source of the morality and piety still to be seen amongthe people of Munster lies more in their firm adherence to the traditions offaith and the customs of their religious forefathers, in the great respect forthe priest and his benediction, in their fidelity to the Sacraments, than inthe rapid spread of modern education.
我深信,明斯特人民道德和虔诚的真正源泉,更多地在于他们对传统信仰和虔诚先辈风尚的坚定坚持,在对司铎及其降福的极大尊重,在他们对圣事的忠诚中,而不是在迅速普及的现代教育中。
Early onemorning, as I was passing along by a hedge, I heard a child's voice.
一天清晨,当我经过篱笆时,我听到一个孩子的声音。
I drew nearsoftly and peeping over I saw a ragged little girl about seven years olddriving a flock of geese before her, a willow switch in her hand.
我轻轻地走近,向外望去,我看见一个大约七岁的衣衫褴褛的小女孩,手里拿着一根柳条,赶着一群鹅。
With aninimitable accent of piety and innocence she exclaimed :
她带着非常独特的虔诚和天真的声调喊道:
Goodmorning, dear Lord God !
早上好,亲爱的上主天主!
Praise beto Jesus Christ ! Good Father, who art in heaven ! Hail Mary, full of grace !
耶稣基督是应当称颂的!天上良善的父是应当称颂的!万福玛利亚,你充满圣宠!
I want tobe good !
我要做个好人!
I want to bepious !
我要虔诚敬主!
Dear saints ofparadise, dear angels, I want to be good !
亲爱的天堂的圣人们,亲爱的天使们,我要做个好人!
I have anice little piece of bread to eat, and I thank you for it.
我有一小块美味可口的面包吃,谢谢祢。
O watchover me !
啊,请守护我!
Let not mygeese run into the wheat !
不要让我的鹅跑进麦田!
Let no badboy throw a stone and kill one !
不要让坏孩子扔石头打死任何一只!
Watch overme, for I want to be a good girl, dear Father in heaven !'
看顾我,因为我想做一个好女孩,亲爱的天父!"
Doubtless,the innocent little one composed her prayer from some old family traditions,but our modern school-mistresses would scarcely tolerate it.
毫无疑问,这个天真的小姑娘是按照一些古老的家庭传统来写祈祷文的,但是我们现在的女校长们几乎不能容忍。
When Ireflect on the scanty education, the rusticity of many among the clergy ; whenI behold so little attention given to order and neatness in many of the sacrededifices, even in what directly appertains to the service of the altar ;
当我反思贫乏的教育,许多神职人员的粗俗;我看见许多圣所,连与祭坛使用直接相关的事,都不讲究秩序与整洁。
when Irecall the fact, that the people ail speak the Low German, whilst sermons andinstructions have been for years delivered in the language of upper Germany ;and when, notwithstanding, I daily perceive the purity, the piety, the goodsense of even the humblest of these people, their aptitude for the truths ofreligion, I am forced to exclaim that the grace of Our Lord is more active inHis living members than in speech or in writing.
当我回想起这个事实时,所有的人都说着粗陋的德语,而布道和教导多年来都是用上层德国的语言传讲的;尽管如此,我每天都能感知到这些最卑微的人的纯洁、虔诚、良好的判断力。他们敏感于信仰真理,我不得不惊呼:我们上主的恩宠,在活生生的人身上的工作,胜于宣讲和写作中所做的。
It dwellswith creative force in the divine Sacraments, perpetuated from age to age bythe marvellous power attached to the sacerdotal consecration.
它以创造性的力量存在于神圣的圣事中,通过神父祝圣奉献的不可思议的能力,代代相传,永远存续。
The Churchherself is there with her benediction, her salutary influence, her authority,and her miracles. She has existed from all ages and she will continue exist tothe end, for she is the work of God Himself, and all that believe in Jesus andHis Church share in her sublime gifts.
教会带着她的祝福、她有益的影响、她的权柄和她的圣迹而存在。她从古至今一直存在,并将继续存在到永远,因为她是天主自己的工作,所有相信耶稣和祂的教会的人,都分享她的尊贵礼物。
Thepopulation of this district is scattered over a wide extent of country, a factwhich greatly contributes to the preservation of morality, as well as ofnational character ; for the people do not mutually entice one another to sinas happens in crowded cities.
这个地方的居民分散在广阔的乡间,这一事实大大有助于维护道德和国民品质;因为百姓彼此不像在拥挤的城里,彼此诱惑犯罪。
Eachfamily, of which the cattle always form a part, has a house surrounded by clusteringoaks which shelter it from the storms, and broad fields enclosed by hedges orembankments. Distant about a quarter of a league is another homestead similarin its surroundings, though perhaps of greater or less size.
每一个家庭都养些牲畜,房子周围有成片的橡树,这些橡树可以遮挡暴风雨,宽阔的田野被树或堤围起来。相距约一英哩的地方,是另一个与它周围环境相似的宅院,不过面积可能大一点,也可能小一点。
A certainnumber of these farms constitutes a hamlet, and several hamlets, a parish.Charming clumps of trees, verdant hedges, shady nooks lie scattered all around.As I journeyed from house to house through the green meadows, I could notrestrain the exclamation : What sweet scenes for childhood's innocent years !What solitary nooks !
一定数量的农场构成了一个村庄,几个小村子组成一个教区。迷人的树丛,青翠的树篱,阴凉的树荫散落在四周。当我在绿色的草地上,从一家走到另一家的时候,我情不自禁地惊叫起来:多么甜美的童年天真岁月景象!多么僻静的角落!
What lovelybushes and luscious berries ! — The household of the peasants and indeed thatof the gentry also, in some degree, presents a character altogetherpatriarchal.
多么可爱的灌木和甘美的浆果啊!农民的家庭,甚至绅士的家庭,在某种程度上,也表现出一种家长制的特征。
It centres,so to say, around the fire in which quarter the very best arrangements in thehouse are to be found.
可以这么说,它的中心,在炉火的周围,房子里最好的布置就在那里。
The outerdoor opens directly into the kitchen, which serves also as the familysitting-room, in which is passed the greater part of their life.
外面的门直接通往厨房,厨房也是家庭客厅,他们的大部分生活都是在这里度过的。
The beds occupy recesses in the walls, the doorsof which are kept closed during the day.
床占据了墙壁上的凹处,白天这些凹处的门是关着的。
Sometimesin the kitchen itself, but oftener in an adjoining area, are seen to the rightand left the cows and horses upon a ground floor, a few feet lower than that ofthe main building, their mangers being on a level with it ; in feeding theirheads often protrude beyond the stakes of their enclosure into the family room.
有时在厨房里,但更多的时候是在相邻的地方,可以看到牛和马在一层楼的左右边,比主楼低几英尺,它们的食槽和主楼在同一层;在喂养它们的时候,它们的头往往会伸出围栏的木桩,入得庭堂。
A movableiron or wooden trough conducts water from the pump to the huge kettle over thefire, in which the food is prepared. In one house I saw a child turning roundand round in a hole cut in one end of a board, the other being fastened to apost by a transverse rod — a primitive arrangement to prevent the little one'sfalling into the fire.
一个可移动的铁槽或木槽,把水从水泵引到火上的大壶里,壶里盛着食物。在一所房子里,我看到一个孩子在一块木板一端凿出的洞里,一圈又一圈地转着,另一端用横杆固定在柱子上——这是一种很原始的处置,目的是防止孩子掉入火堆。
At thefurther end of the apartment, shut off by a gate, is a large open space inwhich the wheat is threshed or the flax hatchelled ; overhead are stored hay,straw, and grain.
在寓所的另一头,有一扇门隔开,是一个很大的空地,用来打谷或亚麻;在高处放着干草、稻草和谷物。
The goodwife can attend to her culinary duties at the fireplace, and at the same timecommand a view of the whole establishment.
贤妻良母可以在壁炉旁料理烹饪,同时还可以照看全局。
The narrowwindow panes are adorned with pictures of events of olden times, pictures ofthe saints, of heraldry, and other devices. Goffine's 'Familiar Instructions,'Overberg's Catechism, and a volume of sacred history are either displayed toadvantage on a wooden shelf, or carefully stowed away in a chest with theSunday clothes, to which a couple of mellow apples are added for the sake oftheir sweet perfume.
窄窄的玻璃窗上,装饰着古代事件的图画、圣人的圣像、纹章和其他图案。戈芬的《密契指引》、奥弗伯格的《教理问答》和一卷圣史,要么陈列在一个木制架子上,要么小心翼翼地和礼拜天的衣服,一起藏在一个箱子里,为了散发出甜美的香味,在箱子里放了两个芳香的苹果。
The cottageis guarded without by stately old oaks, through whose boughs the wintry windswhistle unheeded by the pious, simple-hearted occupants within, who are everready to extend hospitality to the wayfaring stranger.
村外有高大的老橡树把守着,屋内虔诚、单纯的住户,根本不理会凛冽的寒风吹过树枝,随时准备热情款待旅行的陌生人。
A degree ofwhat one might call elegance is noticeable in the household arrangements of therich.
在富人的家庭布置中,人们可能会注意到某种程度的优雅。
In summeran enormous bouquet replaces the blazing fire on the hearth, and littleporcelain plates are ranged around as an additional ornament.Among the poor allis plainer and simpler, yet stamped with the seal of domestic life and localcustom.
夏天,一大束花取代了壁炉里炽热的火焰,小小的瓷盘被摆放在周围,作为额外的点缀。在穷人中间,一切都是朴素、简单的,却又带有家庭生活和当地风俗的印记。
One featurein their homes, which is however gradually dying out, is the absence of achimney. In rainy weather the smoke fills the dwelling like a densevapor."
他们的家的一个特点是没有烟囱,尽管这个特点正在逐渐消失。下雨的时候,烟雾就像稠密的蒸汽一样,充满了整个房子。
Such isClement Brentano's account of his visit to Flamske and the surroundingdistrict.
这就是克莱孟•布伦塔诺对他访问弗拉姆斯克及周边地区的描述。